The advertisements which appear above and at the bottom are placed there by the website host. I do not endorse any of the products or sites promoted in these ads, and I apologize for any misleading ("Your computer may be infected...") irritating (flashing "You've won!" banners) or offensive material, all of which appear without my knowledge and consent.
"RaMBaM" Wednesday Afternoon Study Group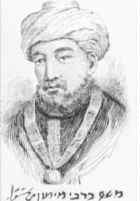 The Wednesday afternoon discussion group ("Rambam") begins a new Jewish year (5764) of study on Sept. 3, 2003, 12:00 noon, at Temple Judea (Silverman or Grossman meeting room) reading The Dignity of Difference: How to Avoid the Clash of Civilizations by Rabbi Dr. Jonathan Sacks.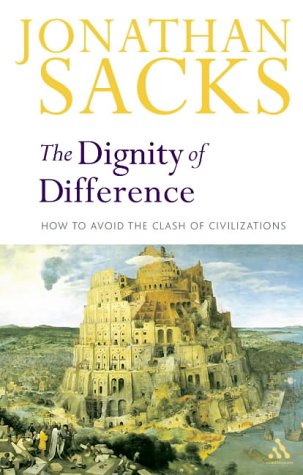 The Dignity of Difference is available from Amazon.com, which is offering the paperback edition for $10.47 (list price $14.95) and the hardbound edition for $13.97 (list price $19.95).
For an excellent overview of the perspective of the book, see Rabbi Sacks' 2002 Templeton Lecture on Religion and World Affairs for the Foreign Policy Research Institute.

An interview in The Guardian entitled "Prophet of Hope" (Aug. 27, 2002) also deals with the major themes of this book.
Note: Marsha B. Cohen will be reviewing this book for the Great Jewish Book Lecture Series on Thursday, Jan. 15, at 2:00 p.m., at the Kendall Branch Library, 9101 S.W. 97 Ave. (phone 305-279-0521). The program,which is sponsored by the Dave and Mary Alper JCC, the South Dade Chapter of Hadassah and the Miami-Dade Public Library system, is free and open to the public.
For more information, please contact:
Marsha B. Cohen (marshaco@yahoo.com)
Archives
From Joshua Haberman's The God I Believe In: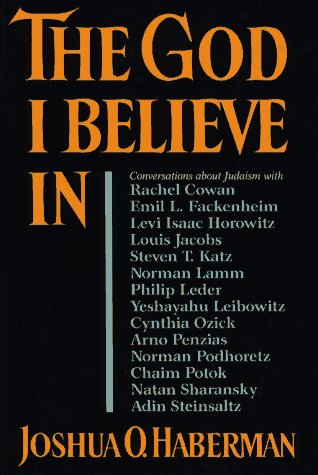 The "Bostoner Rebbe" (Levi Isaac Horowitz)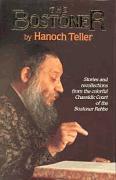 Please note: in the article about the Bostoner Rebbe by Micah Gil (click above), the "Continued" links between pages do not work. However, if you go to the box at the left side of the page captioned, "In the Court of the Bostoner Rebbe," clicking on "The Grammatical 'You'" will take you to Part 2 and "Tickled by the Rebbe" will take you to Part 3. You'll be able to read the entire article.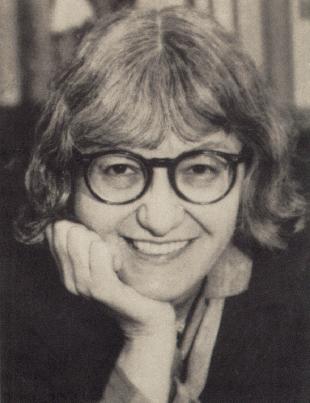 Cynthia Ozick
Natan (Anatoly) Sharansky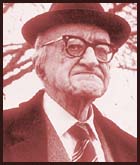 Yeshayahu Leibowitz
We also read selections from Leibowitz's book Judaism, Human Values, and the Jewish State. Click here to view its Table of Contents and read excerpts.
David Biale, Power and Powerlessness in Jewish History
We spent a year and a half reading and discussing David Biale's Power and Powerlessness in Jewish History, an examination of how images of power and powerlessness have been utilized by Jewish nationalists and accomodationists over the past two millennia.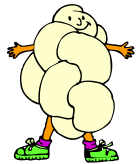 Click here for Marsha B. Cohen's Jewish Personal Training Website