"The world that we encounter in ordinary experience is one in which we are faced with choices between ends equally ultimate, and claims equally absolute, the realisation of some of which must inevitably involve the sacrifice of others."--Isaiah Berlin, "Two Concepts of Liberty"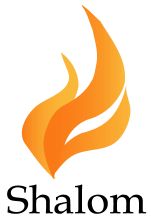 Welcome to
Marsha B. Cohen's
Jewish Ethics
Resource Site

This website is designed and maintained by Marsha B. Cohen, who teaches "Ethics of Jewish Living" for the Florence Melton Adult Mini-School in Miami, Florida. Its purpose is to provide Melton students, and anyone else who is interested, with access to online resource materials for learning and reflection. It has no official connection with or endorsement from the
Florence Melton Adult Mini-School website or FMAMS.
General Thoughts on Jewish Ethics
from the Sh'ma archive (CLAL)
Aaron Kirschenbaum (Journal of Religious Ethics)
Jonathan Sacks (FPRI)
Medical Ethics and Bio-Ethics
Daniel Eisenberg, M.D.
Robert Berman (Jerusalem Post)
Nancy Scheper-Hughes (New Internationalist)
Daniel Eisenberg, M.D.
Steven H. Resnicoff
Living Wills and Advance Medical Directives
Chaim Dovid Zwiebel (Jewish Law)
(downloadable state-specific versions, plus emergency wallet card)
Agudat Yisrael of America (Jewish Law)
(pdf file-includes downloadable checklist form)
Committee on Jewish Law and Standards, Rabbinical Assembly
Daniel Eisenberg, M.D.
Daniel Eisenberg, M.D.
Daniel Eisenberg, M.D.
Financial and Business Ethics
Center for Business Ethics
The Internet Directory of Israeli Nonprofit and Philanthropic Organizations
A project of the MA Program in Management of Community and Nonprofit Organizations and Public Policy at the Paul Baerwald School of Social Work of the Hebrew University of Jerusalem, Israel


Tikkun Olam - Perfecting the World
Norman Lamm
Eric Beller
Cong. Sha'ar Zahav Environmental Action Comm.
Barbara Crossette
California State Univ. at Fullerton
Eli Saslaw
Marsha B. Cohen
Instructor, Florence Melton Adult Mini-School
South Dade, Miami, Florida
E-mail: marshaco@yahoo.com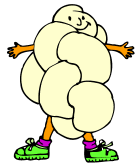 Click here for Marsha B. Cohen's Jewish Personal Training Website