HERSTORY and HERITAGE III:
The Story Continues
When herstorians a century from now look back at the late 20th and early 21st centuries, who might they read to learn about the events and issues of our time, as experienced and chronicled by Jewish women? This 9 week Melton graduate course will offer some outstanding memoirs and autobiographical essays by contemporary Jewish women from a broad and rich diversity of multi-hyphenated cultural backgrounds--American and Israeli, English and Iranian, Russian and Moroccan, Iraqi and Indian--that offer fresh approaches not only to major historical events but profound and thought-provoking insights into the complexity of Jewish women's identity.
Melton Graduate Course, Spring 2005
All sessions meet at the Alper JCC 10:30 a.m.-noon on the following Thursdays:
March 10; 17; 31; April 7; 14; 21; May 5, 12, 19.
For more information, please contact:
the Miami office of the Florence Melton Adult Mini-School, 305-576-4030, ext. 122 or
Marsha B. Cohen (marshaco@yahoo.com)
ed. Rachel Josefowitz Siegel, Ellen Cole and Susan Steinberg-Oreny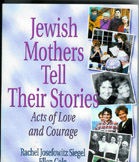 Pre-Mothers' Day reflections on the varieties of Jewish motherhood.
May 19 - Loolwa Khazzoom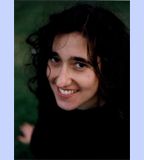 Visit the Herstory and Heritage II Website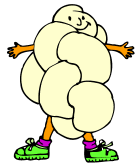 Click here for Marsha B. Cohen's Jewish Personal Training Website